At CVVC, we are always growing!
CVVC Vision
It is our vision to be the best practice possible, that creates professional bonds with our clients. To be a practice that allows us to deliver the highest quality care in a high energy, fun, friendly and profitable manner, resulting in optimum patient health and longevity. To have clients that are very satisfied, happy to return and referring others in abundance to us and to have our staff and their families doing very well in their lives.
CVVC Motto
Your Pets, Our Passion.
Team work is very important to us! Empowering every individual to succeed in their position here is our goal. We strive to do this by providing mentorship and open, effective communication. We are a local award-winning, industry leader and always aim to offer compassionate and comprehensive care to our clients. We encourage you to be the veterinary professional you dream to be!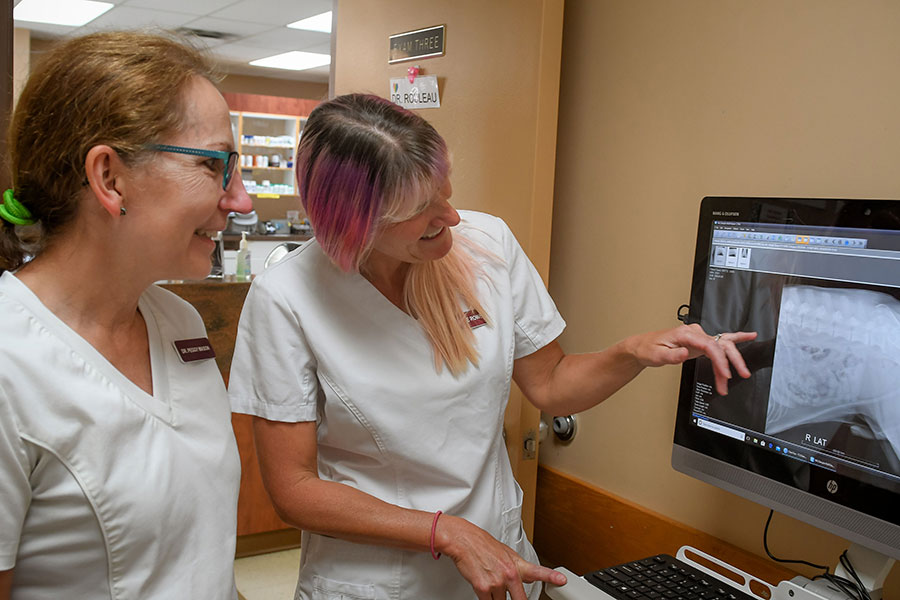 Our veterinarians are encouraged to grow and develop their skills in the areas that they are interested in. Our clinic offers many tools to aid you in your work here. We have digital x-ray, digital dental x-ray, ultrasound, full in-clinic Idexx laboratory equipment, endoscopy, monopolar and bipolar cautery, orthopedic surgical equipment, underwater treadmill, therapeutic lasers, and the list goes on. At our clinic we offer progressive teamwork, meaning our doctors to do what they are required to do and are assisted by knowledgeable technicians and assistants that will help with the rest. Mentorship and support are available from senior veterinarians to help you feel supported. Medicine Hat is unique in that we don't have an emergency clinic within the city. Each vet clinic provides it's own urgent and emergency care, unless it is referred out, meaning that everyday is new and exciting. From puppy and kitty exams to complex medical cases, we believe our vets can have a fulfilling career with us. New grads and vet students are encouraged to apply!
Registered Veterinary Technologist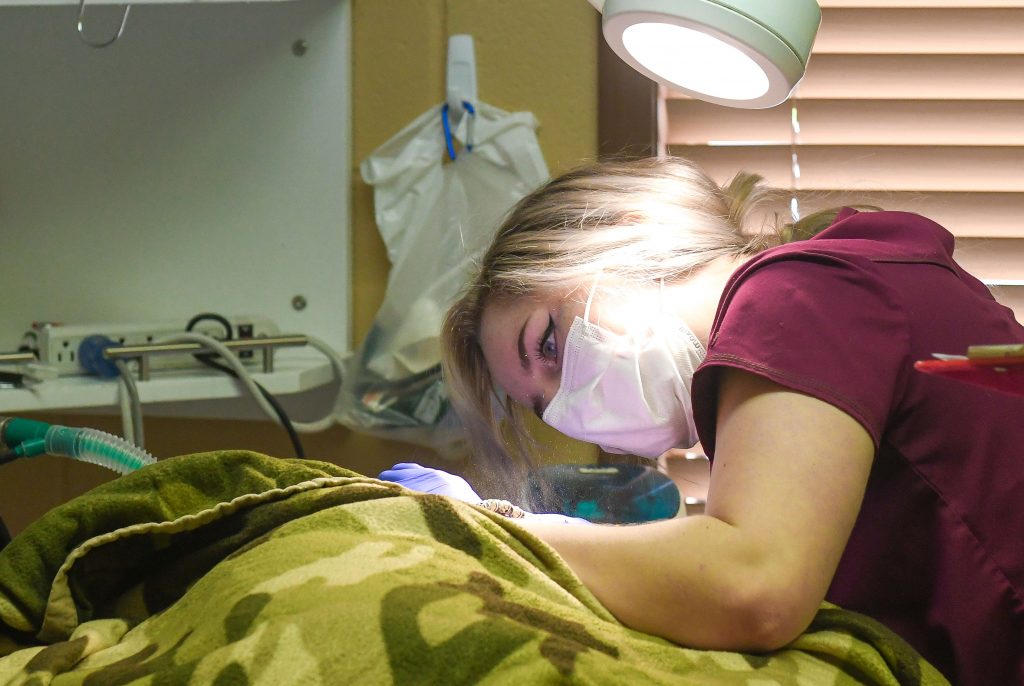 Just holding cats and dogs for exams… NO WAY! Our technicians are encouraged to work to their fullest potential and find their passion! We have 4 flourishing departments for our technicians and endless possibilities to pursue your interests in small animal veterinary care. Our surgery department sees many surgeries including elective, soft tissue, orthopedic, exploratory, emergency and cosmetic. Our dental department boasts a fully equipped dental suite including a brand new digital x-ray machine. Our medical department is a bit of a catch all for sedated procedures, IV fluid therapy, hospitalized patient care, transfusion medicine, bloodwork and other lab work, and so much more. Our newest department is our rehab department. Under the leadership of a certified veterinarian you can help pets feel better with our underwater treadmill, therapeutic lasers, stretching and range of motion exercises. 
We believe in positive team work and mentorship here. Whether you are a seasoned tech, fresh out of school, or needing a practicum site, we hope that you will consider us!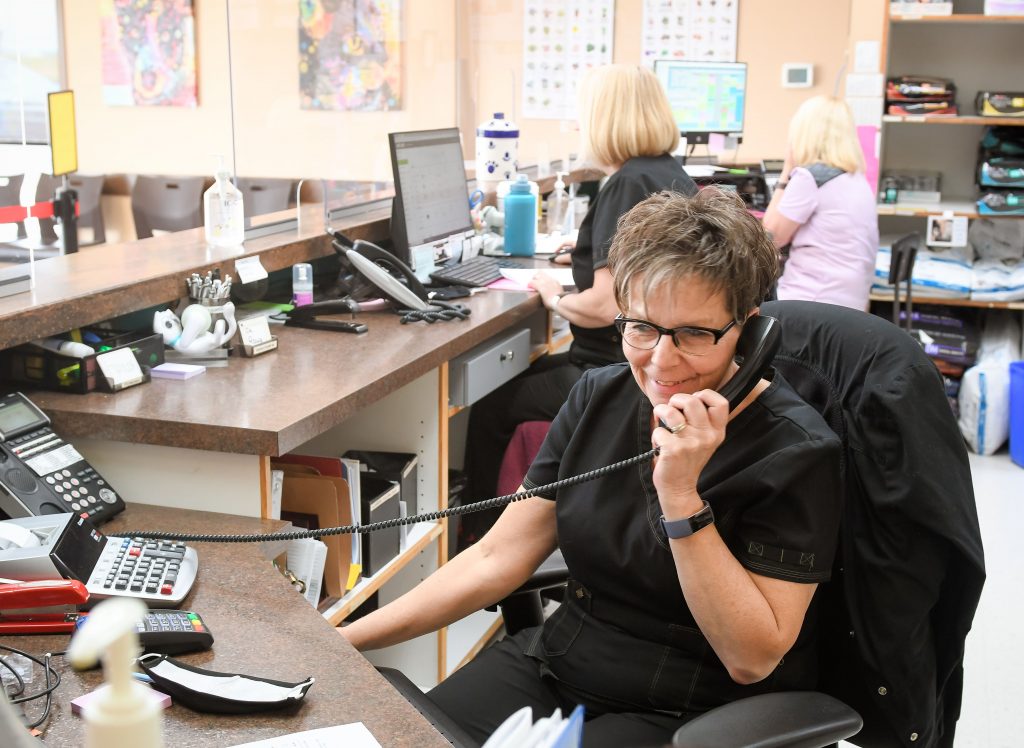 Our customer care specialists are considered to be the front line of our team! They are the face our clients are greeted by and the voice on our phones. They are individuals that are selling clients food, giving treats to our canine patients, and making the hardest days of owning pets as pain-free as possible. They are superheroes, or at least we think so. If customer care and the love of pets interest you, this could be the career for you! 
Duties include booking appointments, receiving payments, data entry, account maintenance, customer care, working with our app, and much more! 
Veterinary Technologist Assistant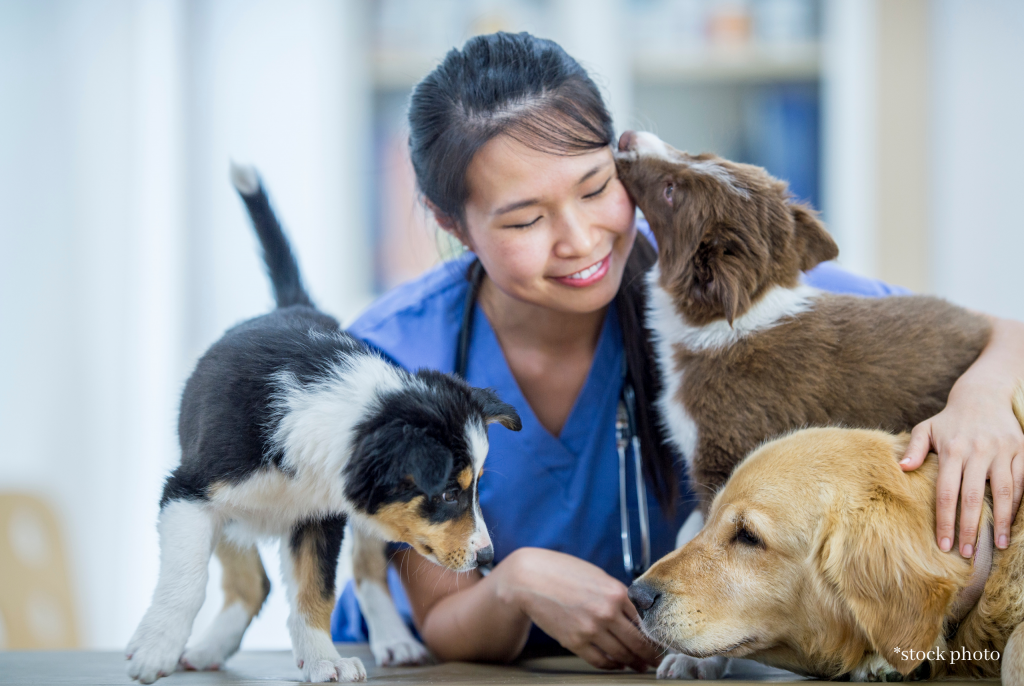 Our veterinary technology assistants are an integral part of our team! In recent years we have found vet tech assistants to be an incredibly valuable addition to our veterinary care team. They assist in every department and work along side our veterinarians, veterinary technologists, and customer care specialists. Just as our vet techs are enabled to do all they can do, so are our vet tech assistants. Some tasks that our vet tech assistants perform are assisting in patient examinations, surgical suite and patient preparation, surgical supply sterilization, hospitalized patient care, rehab patient handling and care, etc. Experience and formal education vary for this position. In Alberta, this position can be filled by someone with no experience or formal education and would allow for on-the-job training. An individual that has pursued formal education in a veterinary assistant, or vet tech assistant program would be a great fit as well!
Additional Positions Available
Medicine Hat is the Sunniest City in Canada!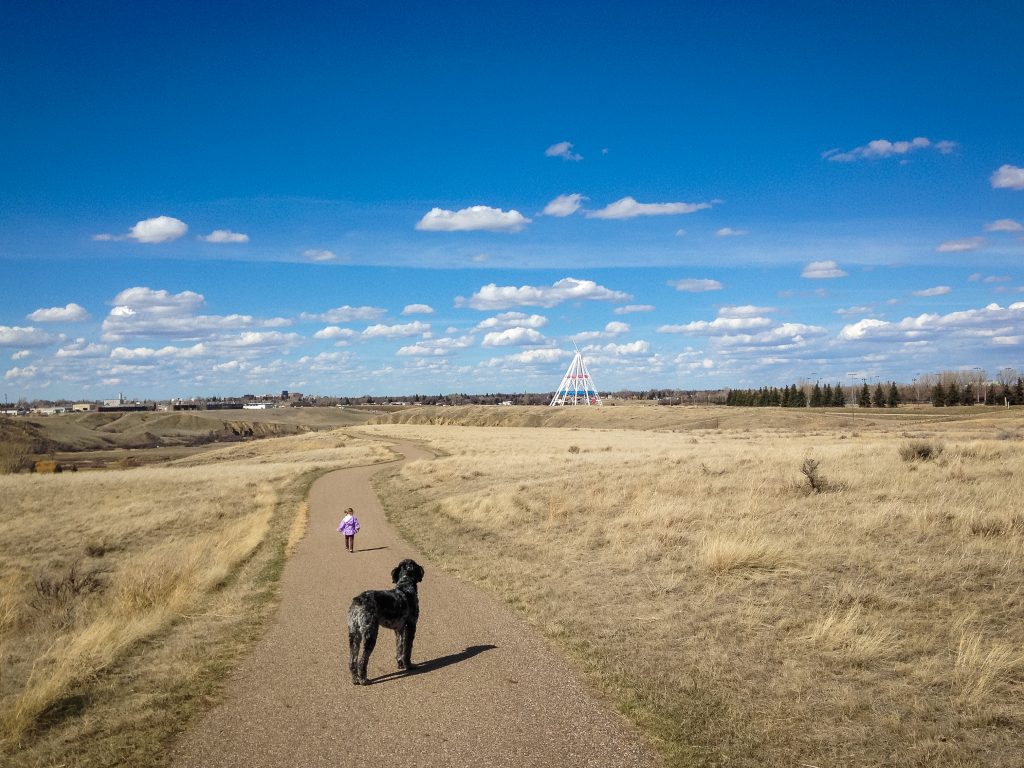 Medicine Hat is known as the "oasis of the prairies" and is also Canada's sunniest city. We are probably most well known for our "World's Largest Teepee" but also the home of many notable people including Terri Clark (country music singer), Gordie Johnson (front man of Big Sugar), MacKenzie Porter (singer and actress), Trevor Linden (former professional hockey player), Sage Watson (Olympic track athlete), and several more. Our city parks and river valley offer endless activities to enjoy. We have the lowest combined tax rate in Canada and the lowest utility costs in Alberta. Medicine Hat is a great place to raise children. Staff members agree that the whole city of Medicine Hat feels like your community, it isn't limited to just your neighborhood. You can literally drive anywhere in Medicine Hat in 20 minutes. So, short commute times mean more you time!
Please fill out this form and our office manager will be in touch to request your resume if we have a position available. We will keep your information on file for 6 months.