Mentorship provides the strong roots to a healthy career!
CVVC Vision
It is our vision to be the best practice possible, that creates professional bonds with our clients. To be a practice that allows us to deliver the highest quality care in a high energy, fun, friendly and profitable manner, resulting in optimum patient health and longevity. To have clients that are very satisfied, happy to return and referring others in abundance to us and to have our staff and their families doing very well in their lives.
CVVC Motto
Your Pets, Our Passion.
Team work is very important to us! Empowering every individual to succeed in their position here is our goal. We strive to do this by providing mentorship and open, effective communication. We are a local award-winning, industry leader and always aim to offer compassionate and comprehensive care to our clients. Through mentorship and support, we encourage you to be the veterinary professional you dream to be!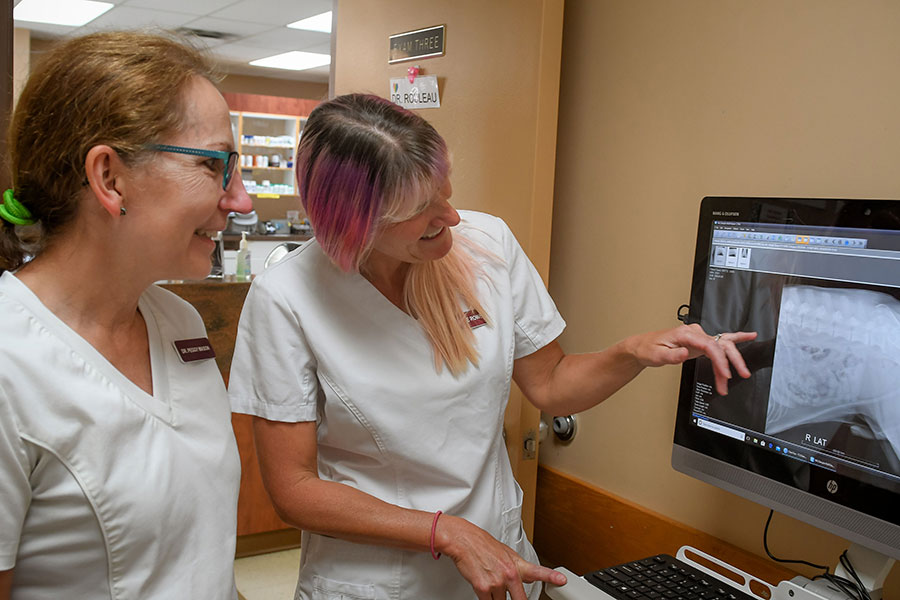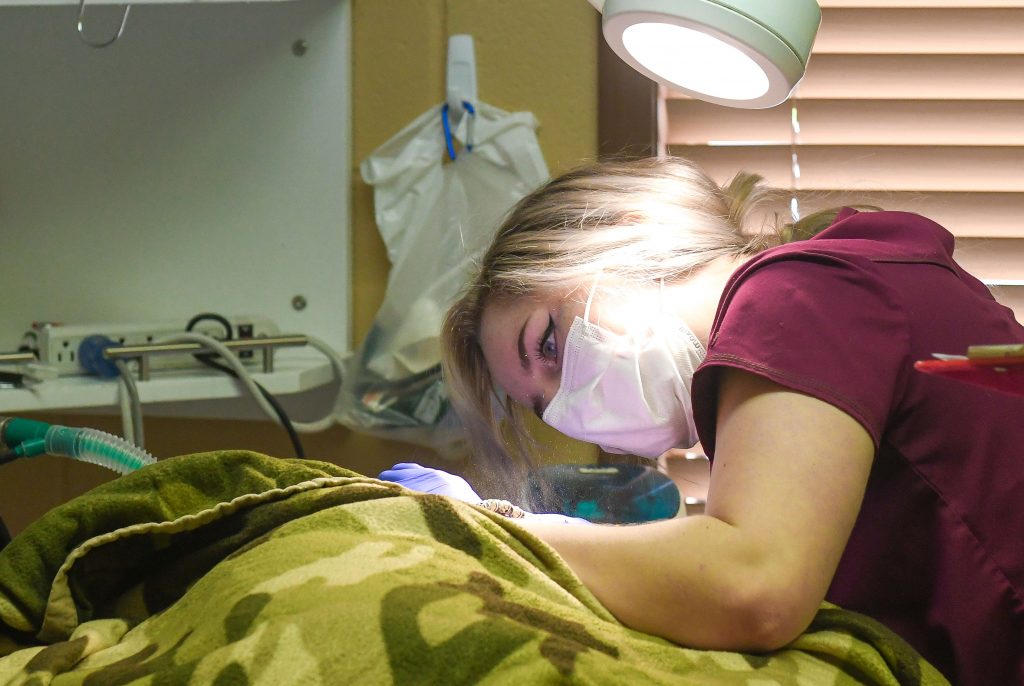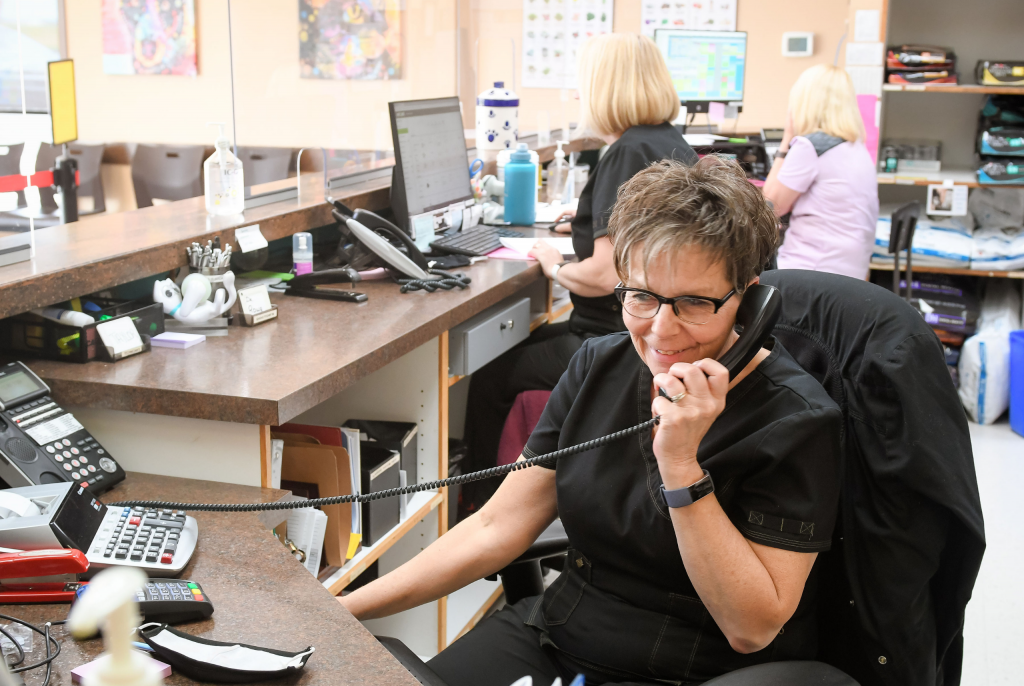 Veterinary Medical Receptionist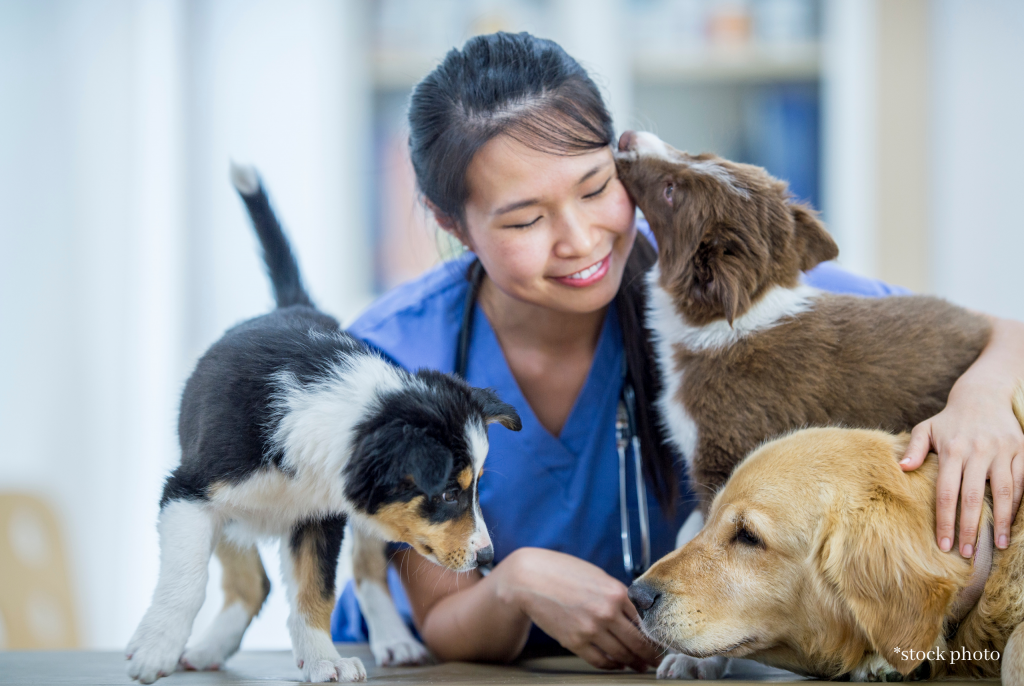 Veterinary Technologist Assistant
What Cypress View Veterinary Clinic Can Offer You
We love hosting practicums, work experiences, volunteer hour requirements, work site placements, Stream Your Dream, international students, and so many more! 
Medicine Hat is a beautiful place to spend time while you learn about our beloved profession. 
Our general practice is proud to be an award-winning, industry leader with an extensive rehabilitation department that includes therapeutic lasers and an underwater treadmill. Because Medicine Hat doesn't have a local emergency clinic, we get to manage many interesting cases. Every day is new and exciting. If you are interested in elective surgery, soft tissue surgery, orthopedic surgery, ophthalmic surgery, internal medicine, dental surgery, wellness, and rehabilitation, while in a supportive, fun-loving, team environment, we hope you will consider us.
A typical day for us looks like:
3-8 Elective Surgeries
2 Complete Dental Procedures
3-10 In-Clinic Medical Cases
20-30 Urgent and Non-Urgent Medical Cases
30-50 Vaccination Appointments
6-8 Rehabilitation Appointments
10-30 Patients Requiring Lab Work
1-2 Nutritional Consultations
Weekly, we usually also have an orthopedic and/or exploratory surgery.
Medicine Hat is the Sunniest City in Canada!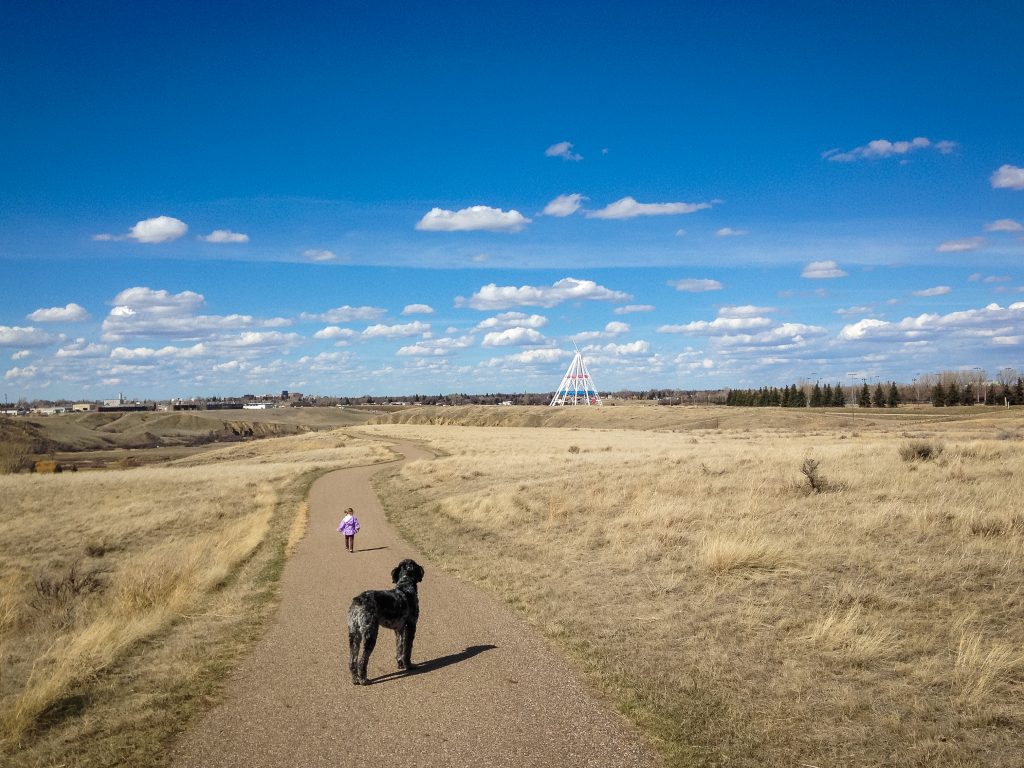 Medicine Hat is known as the "oasis of the prairies" and is also Canada's sunniest city. We are probably most well known for our "World's Largest Teepee" but also the home of many notable people including Terri Clark (country music singer), Gordie Johnson (front man of Big Sugar), MacKenzie Porter (singer and actress), Trevor Linden (former professional hockey player), Sage Watson (Olympic track athlete), and several more. Our city parks and river valley offer endless activities to enjoy. We have the lowest combined tax rate in Canada and the lowest utility costs in Alberta. Medicine Hat is a great place to raise children. Staff members agree that the whole city of Medicine Hat feels like your community, it isn't limited to just your neighborhood. You can literally drive anywhere in Medicine Hat in 20 minutes. So, short commute times mean more you time!
We would love to host you!
Please fill out this form and our office manager will be in touch with you!